2022 Inter-City Visit & Leadership Conference
10/24/2022 - 10/26/2022
Description
---
What: The Inter-City Visit and Leadership Conference (ICV) 2022
When: Monday, Oct 24, 2022 through Wednesday, October 26, 2022
Where: Asheville, NC with a stop in Winston-Salem
Who: All local business, government, community, education, and faith leaders are invited to participate as delegates and asked to save the date.
Why: To learn from the experiences of another community, better understand our own community assets, and build relationships among each other to help us address our local challenges
Objectives: ICV 2022 will focus on the following ten learning objectives and prioritize equity throughout the program.
Increasing Affordable Housing
Focusing on Downtown Development and Redevelopment
Addressing Youth and Student Success
Accelerating Innovation and Entrepreneurship
Improving Workforce Development
Planning Community Land Use
Elevating Climate Action
Strengthening Community Partnerships
Investing in Public Infrastructure
Reconnecting
*New: In addition to exploring successes and lessons learned in the Asheville/Buncombe area, the ICV delegation will stop in Winston-Salem to explore university/community partnerships in research and downtown development. In Winston-Salem, the delegation will tour and learn about their successes, challenges, and evolution of what they now call the Innovation Quarter and the substantial role university and community college play in the downtown district's wet labs and health science research.
History: The Chamber for a Greater Chapel Hill-Carrboro and its Partnership for a Sustainable Community coordinate the biennial ICV for a delegation of 75-100 local leaders. Over the last 30 years, we have visited Anna Arbor (MI), Greenville (SC), Madison (WI), Bloomington (IN), Boulder (CO), Athens (GA), Lexington (KY), Lawrence (KS) and had a wonderful trip to Asheville in 2010. Scroll down to learn more about these previous experiences and outcomes.
Images
Pricing
Register on or before October 1st
$1,995 Double Room
$2,245 Single Room
*Partial scholarships available (contact McKenzie Reinold to discuss)

Address



Asheville

,

NC

28801

United States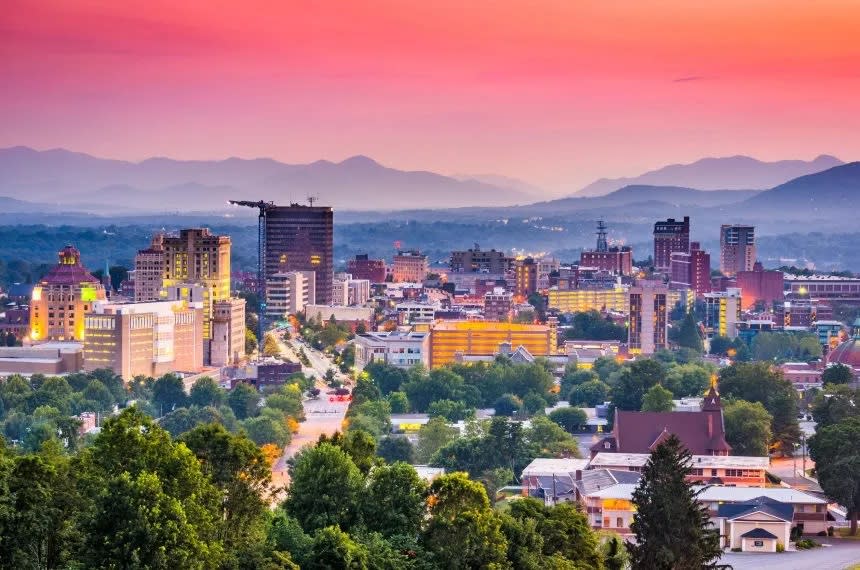 Critical Issues
This series of quarterly forums connects Chamber members with influential guest speakers who address timely topics for Greater Chapel Hill-Carrboro and share critical insights related to the economy; economic, workforce, and community development; local elections; and policy and legislative matters that matter to the local business community.
View Schedule
Chapel Hill Young Professionals
Under 40 Monthly Networking
CHYP
CHYP pronounced "chip" is a group of fun professionals under 40 that meets the first Tuesday of each month for networking, professional development and community service. 
Learn More
Women's Networking
Quarterly Socials & Luncheons
Women's Events
Our Chamber's strong group of professional women gather quarterly for networking and learning opportunities. Sponsored by The Women of State Farm. 
Learn More
Ribbon Cuttings
Celebrations of New Business Openings, Anniversaries, and Milestones. 
Ribbon Cuttings
Celebrations and acknowledgement of special milestones for new and existing Chamber member businesses. 
Schedule a Celebration
Friday, February 3, 2023
Come celebrate the successes of our business community from 2022 and get a preview of the exciting developments for 2023. This annual gathering of business and community leaders is a wonderful way to connect and get inspired for the future.
Business Excellence Awards
State of the Community Report
Local Government Appreciation