2021 Women's Luncheon at the Carolina Inn
Friday, November 12, 2021 (11:30 AM - 1:30 PM) (EST)
Description
Join the Women of the Chamber in celebrating and giving thanks at our Friendsgiving Luncheon at the Carolina Inn with keynote speaker Ellen Hayon of Bell Leadership.
Ellen will share with us an overview of Bell Leadership's 7 Domains of Happiness based on Dr. Gerald D. Bell's research studying happy and successful people. You'll be introduced to a framework to make 2022 your best year yet. Come prepared to engage with your fellow women in business, reflect on your past year, and kickstart your plan for a happier life.
We are currently sold out for this event. If you would like to join the waitlist, please email McKenzie at mreinhold@carolinachamber.org.
***For this and all in-person Chamber events, vaccination is required***
The Chamber's 2021 Women's Event Series is presented by The Women of State Farm:
Pam Herndon and Ola Stinnett
Our Friendsgiving Luncheon Sponsors Include:
Coastal Credit Union, Medical Day Spa of Chapel Hill, and Jes Averhart
And Thank You to our Chamber Major Investors.
Learn more about women's networking with The Chamber.
---
Ellen Hayon:

Executive Facilitator & Learning Solutions Manager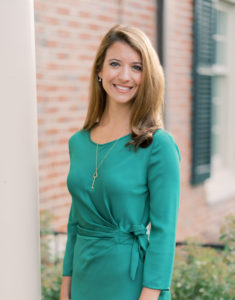 - MBA in Strategy and Consulting from University of North Carolina, Chapel Hill's Kenan-Flagler Business School
- Bachelor of Business Administration from the University of San Diego
As a program facilitator and leadership consultant, Ellen puts people at ease with her warmth and genuine curiosity. She believes in experiencing joy while solving complex problems together and has an ability to surface others' diverse perspectives and ideas to drive toward collective action.
With a background in organizational development, Ellen started her career as an eighth grade math teacher with the education nonprofit Teach For America. Since then, she has coupled her passion for people with creating operational efficiencies across an array of industries from manufacturing, technology, education, and healthcare. Her prior experience includes talent management, curriculum design and career coaching.
In her free time, you'll find Ellen spending time with family – likely playing a board game or two, chasing her toddler or on a nearby hike in North Carolina
---
Pricing
$35 For Chamber members
$50 For non-members
The Carolina Inn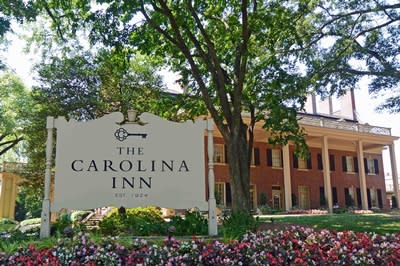 Friday, November 12, 2021 (11:30 AM - 1:30 PM) (EST)

Networking from 11:30 - Noon
Event Program & Keynote with meal served from Noon - 1 p.m.
Dessert & Depart from 1 - 1:30 p.m.
Critical Issues
This series of quarterly forums connects Chamber members with influential guest speakers who address timely topics for Greater Chapel Hill-Carrboro and share critical insights related to the economy; economic, workforce, and community development; local elections; and policy and legislative matters that matter to the local business community.
View Schedule
Chapel Hill Young Professionals
Under 40 Monthly Networking
CHYP
CHYP pronounced "chip" is a group of fun professionals under 40 that meets the first Tuesday of each month for networking, professional development and community service. 
Learn More
Women's Networking
Quarterly Socials & Luncheons
Women's Events
Our Chamber's strong group of professional women gather quarterly for networking and learning opportunities. Sponsored by The Women of State Farm. 
Learn More
Ribbon Cuttings
Celebrations of New Business Openings, Anniversaries, and Milestones. 
Ribbon Cuttings
Celebrations and acknowledgement of special milestones for new and existing Chamber member businesses. 
Schedule a Celebration
Friday, February 3, 2023
Come celebrate the successes of our business community from 2022 and get a preview of the exciting developments for 2023. This annual gathering of business and community leaders is a wonderful way to connect and get inspired for the future.
Business Excellence Awards
State of the Community Report
Local Government Appreciation