Summer Careers Academy Graduation Celebration
Friday, August 5, 2022 (3:30 PM - 5:00 PM) (EDT)
Description
---
What: The Summer Careers Academy (SCA) Graduation Celebration in honor of the inaugural cohort of the "Building Our Future" skilled trades career training program
When: Friday, August 5, 2022 from 3:30pm-5:00pm
Where: Cedar Ridge High School, 1125 New Grady Brown School Rd, Hillsborough, NC 27278. Enter the campus through the bus entrance and enjoy the free parking available in the bus parking lot. Enter the school building through the side entrance and follow event signs to the Auditorium.
How: The Home Builders Association of Durham, Orange, and Chatham Counties Foundation is the managing director of Building Our Future, and the program would not be possible without the generous support of the following individuals and organizations:
Who: Invitees include the 2022 SCA "Building Our Future" cohort of students (including parents/caregivers) and employers (including direct supervisors and other executives) as well as SCA Steering Committee members, funders, partners (including the school career development coordinators and Chapel Hill Transit), and friends.
Flow:
3:30pm-3:45pm: All guests check-in (Auditorium Foyer) and take seats (Auditorium)
3:45pm-4:30pm: Graduation Ceremony (Auditorium)
4:30pm-5:00pm: Reception with refreshments (Auditorium Foyer)
(Note: From 3:00pm-3:30pm, the Pre-Apprentices will deliver their final presentations in various classrooms and observation is limited to their employers, parents/caregivers, and the SCA Steering Committee.)
Contact: For questions, contact Summer Careers Academy coordinator, Heather Kasey, at 919.357.2878 (cell). Members of the media interested in covering this event and/or the SCA should contact The Chamber Vice President for External Affairs, Katie Loovis, at (919) 696-0781 (cell)
Register: There is no fee to attend this event but we ask all participants and guests to register in order to receive updated information related to the event logistics and any follow-up information. REGISTER NOW
---
About Summer Careers Academy: The Summer Careers Academy is an 8-week career training program model that connects residents, especially youth (ages 16-24) who are underrepresented and underserved, with new skills and paid work experiences in compelling career pathways. The vision of the Summer Careers Academy is that all residents in our community have access to exciting, high paying careers and receive support along the way to achieve their dreams, and our community has a dynamic talent pipeline that delivers value for our residents, employers, and economy. The Summer Careers Academy is governed by a Steering Committee made up of employers, educators, government and elected officials, and community activists who work together according to the principles of Collective Impact.
About Building Our Future: The inaugural program of the Summer Careers Academy is "Building Our Future" - an eight week Registered Youth Apprenticeship Program in the skilled trades. The program uses the National Center for Construction Education and Research (NCCER) core construction curriculum, which prepares students for careers in carpentry, plumbing, electrical, masonry, and HVAC-R repair. The Home Builders Association of Durham, Orange, and Chatham Counties Foundation is the managing director of Building Our Futures.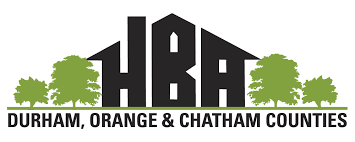 ---
Images
Cedar Ridge High School
1125 New Grady Brown School Road



Hillsborough

,

NC

27278

United States



Friday, August 5, 2022 (3:30 PM - 5:00 PM) (EDT)
Categories
Summer Careers Academy
Critical Issues
This series of monthly forums features influential guest speakers who address timely topics for Greater Chapel Hill-Carrboro related to the economy, economic development, public policy, and elections. Sponsored by Duke Energy & Durham Tech
View Schedule
Chapel Hill Young Professionals
Under 40 Monthly Networking
CHYP
CHYP pronounced "chip" is a group of fun professionals under 40 that meets the first Tuesday of each month for networking, professional development and community service. 
Learn More
Women's Networking
Quarterly Socials & Luncheons
Women's Events
Our Chamber's strong group of professional women gather quarterly for networking and learning opportunities. Sponsored by The Women of State Farm. 
Learn More
Ribbon Cuttings
Celebrations of New Business Openings, Anniversaries, and Milestones. 
Ribbon Cuttings
Celebrations and acknowledgement of special milestones for new and existing Chamber member businesses. 
Schedule a Celebration
Friday, March 18, 2022
Join us online as we bring you The Chamber's 79th Annual Meeting IN-PERSON from The Carolina Club. Help us celebrate the strength of our business community in 2021 and get a preview of exciting developments for 2022.
Business Excellence Awards
State of the Community Report
Local Government Appreciation