Mastermind Group Series
Tuesday, May 30, 2023 (8:00 AM - 9:00 AM) (EDT)
Description
We are thrilled to be working with Pinnacle Financial Partners to offer this 8 week program to our members - at no cost to you! You just have to commit to the full 8 weeks and put in the work!
Many people are encouraged, or pushed for whatever the reason, to go into business for themselves. It's the Entrepreneurial Dream, right? Only to find that is nothing like they hoped, imaged, and worked for. Leaving them ready to walk away not only from the work, but from their dreams that have cost them so dearly. Wait, we understand!!
Come explore how Michael Gerber's E Myth Revisited discusses the common mistakes that many young businesses experience. He guides the dreamer how to get to work on the parts of their business that will not only help it survive, but make it thrive. All the while giving yourself time as well.
The E Myth Revisited will be presented complimentary by The Chamber and Pinnacle Bank Tuesday mornings at 8 a.m. via zoom beginning May 30 -July25, 2023.
Whether your goal is to remain small or franchise, once you hear, participate in, and connect with others business owners just like yourself, you will be glad you did it!
Requirements:
8 weeks commitment (book provided complimentary)
Ability to Zoom through phone or computer
Group engagement/involvement
Have fun while you meet new people!


Register by WEDNESDAY, MAY 24th to secure your seat!


---
About Your Mastermind Facilitator Kristi Whitley: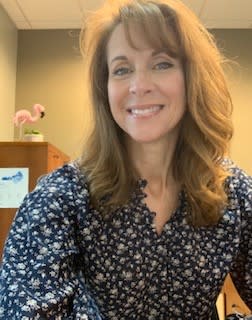 Born in the ATL but raised from age 4 in the western part of North Carolina in a small town called Morganton. Kristi has been in the Banking Industry for 22 years and all of them in the Durham-Chapel Hill area. She went to school in this area and loved it so much she just stayed. Kristi not only loves helping people achieve their financial goals but has a true passion for being involved in the community and giving back. This is something she ensures she passes along as often she is working with her son, who just turned 18. When not at work, you can find Kristi outdoors in the garden, on a hike or just enjoying the weather.
Pricing
Free for Chamber Members.
Due to limited class size, you must be a Chamber member to participate.

Registration Deadline:
Wednesday, May 24th


Virtual Workshop

Tuesday, May 30, 2023 (8:00 AM - 9:00 AM) (EDT)

This is an 8 week program hosted from 8 - 9 a.m. on:
Tuesday, May 30
Tuesday, June 6
Tuesday, June 13
Tuesday, June 20
Tuesday, June 27
Tuesday, July 11
Tuesday, July 18
Tuesday, July 25
Critical Issues
This series of quarterly forums connects Chamber members with influential guest speakers who address timely topics for Greater Chapel Hill-Carrboro and share critical insights related to the economy; economic, workforce, and community development; local elections; and policy and legislative matters that matter to the local business community.
View Schedule
Chapel Hill Young Professionals
Under 40 Monthly Networking
CHYP
CHYP pronounced "chip" is a group of fun professionals under 40 that meets the first Tuesday of each month for networking, professional development and community service. 
Learn More
Women's Networking
Quarterly Socials & Luncheons
Women's Events
Our Chamber's strong group of professional women gather quarterly for networking and learning opportunities. Sponsored by The Women of State Farm. 
Learn More
Ribbon Cuttings
Celebrations of New Business Openings, Anniversaries, and Milestones. 
Ribbon Cuttings
Celebrations and acknowledgement of special milestones for new and existing Chamber member businesses. 
Schedule a Celebration
Friday, February 3, 2023
Come celebrate the successes of our business community from 2022 and get a preview of the exciting developments for 2023. This annual gathering of business and community leaders is a wonderful way to connect and get inspired for the future.
Business Excellence Awards
State of the Community Report
Local Government Appreciation