Chapel Hill Young Professionals Networking hosted by Temporary Wall Systems
Chapel Hill Young Professionals Networking hosted by Temporary Wall Systems
Tuesday, April 4, 2023 (5:30 PM - 7:00 PM) (EDT)
Description
Join us for April's CHYP Networking event, where we'll enjoy delicious drinks, light hors d'oeuvres, and great company with Temporary Wall Systems! This event will be from 5:30 - 7 p.m. We hope to see you there!
---
About Chapel Hill Young Professionals
The Chapel Hill Young Professionals (CHYP pronounced "chip") is a group of fun professionals under 40 that meets monthly for networking, professional development, and community service.
Events are monthly on the first Tuesday. Pop-up joint events and community service projects are added to the calendar regularly and members receive event notifications via newsletter.
---
Thank you to our event sponsors who make this gathering possible:
Space and service provided by Temporary Wall Systems
Temporary Wall Systems, LLC provides effective turn-key service by dispatching field teams that take care of everything so that you don't have to.
Our expert technicians are experienced in the installation of our containment system in a wide variety of industry settings, individual spaces, and applications. From hospitals to cleanroom laboratories to restaurants and everything in between, our team is experienced in overcoming the various containment challenges presented by different environments. The best part? It's rentable, giving you a budget-friendly option suitable for your needs. We are your perfect solution for your next project!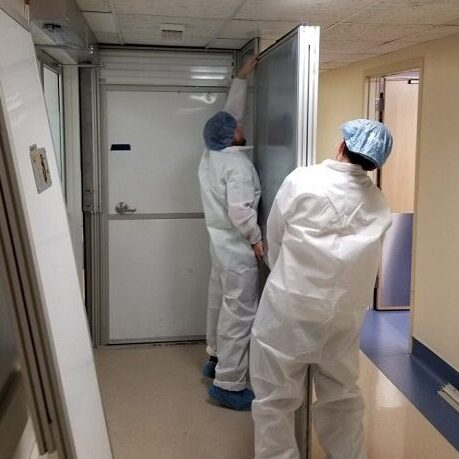 Tuesday, April 4, 2023 (5:30 PM - 7:00 PM) (EDT)