Tarheel Town Pharmacy Outdoor Flu Shot Clinic
Date and Time
Friday Sep 25, 2020
11:00 AM - 3:00 PM EDT
11 a.m. - 3 p.m.
Friday, September 25, 2020
Location
The Chamber
104 S Estes Dr.
Fees/Admission
Free with most health insurance providers. Ages 10 and up.
Website
Description

Stop by The Chamber for the Tarheel Town Pharmacy Outdoor Flu Shot Clinic on Friday, September 25th.

Quick, Easy, & Safe. Tarheel Town Pharmacy will be at your Chamber to make sure you're protected this flu season. Free with most health insurance providers. Ages 10 and up. Please remember to bring your insurance information.

Sign up here to select a 10 minute appointment time slot.

Click here to download the Vaccine Administration Form required the day of your visit.

Ages 6-10: Need a prescription from their doctor
Ages 10 and above: No prescription required and free with most insurance providers
Ages 65 and above: Will receive the high dose flu shot (senior flu shot) with no prescription required and free with most insurance providers

_____________________________________
About Tarheel Town Pharmacy
Tarheel Town Pharmacy is your caring, hometown family Pharmacy serving Carrboro, Chapel Hill and beyond.
Our passion is patient care, and we are dedicated to building a healthier and happier community. We are conveniently located in the East main square shopping center. Your prescription is filled while you are dining, shopping or running errands. We accept all major insurance plans. Please stop by today to meet your friendly Pharmacy staff who work for you. Call us today to transfer your prescriptions.
Services
FREE Prescription Delivery in Carrboro, Chapel Hill and beyond

Prescription Medications and Personal consultations

Immunizations -Seasonal flu shots – Shingles shot – Pneumonia shots – International travel related shots – Other age appropriate shots recommended by ACIP

Medication Therapy Management

Vitamins and Nutritional Supplements

Diabetic Testing Supplies

Walkers and Canes

Veterinary Compounding – Special care for your loved pets
Contact Information
370 E Main Street, Suite 160, Carrboro, NC 27510
(919) 240-7827 | ttpharmacy17@gmail.com
Chapel Hill Young Professionals
Under 40 Monthly Networking
CHYP
CHYP pronounced "chip" is a group of fun professionals under 40 that meets the first Tuesday of each month for networking, professional development and community service. 
Learn More
Women's Events
Quarterly Socials & Luncheons
Women's Events
Our Chamber's strong group of professional women gather quarterly for networking and learning opportunities. Sponsored by The Women of State Farm. 
Learn More
Ribbon Cuttings
Periodic Celebrations of New Business Openings, Anniversaries, and Milestones. 
Ribbon Cuttings
Celebrations and acknowledgement of special milestones for new and existing Chamber member businesses. 
Schedule a Celebration
State of the Community Report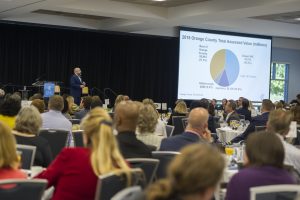 Thursday, September 10, 2020 (Virtual)
About: Born out of graduate student research at UNC-Chapel Hill, this annual event is a comprehensive briefing featuring the latest data on the well-being of Greater Chapel Hill-Carrboro across social, economic, and environmental indicators. Follow the ongoing conversation at #CHCSOTC.
Thank you to the 2020 Data Partners: Carolina Demography, Orange County, Partnership for a Sustainable Community, Town of Chapel Hill, Town of Carrboro and Town of Hillsborough
Resources:  
Salute to Community Heroes
Business Excellence Awards